Getting More Online Reviews for Your Business!
Easy to use software makes getting reviews as simple as 1, 2, 5-Star Review.
1. Text your review link
First, you text a review invite to your happy customers while they are still in front of you.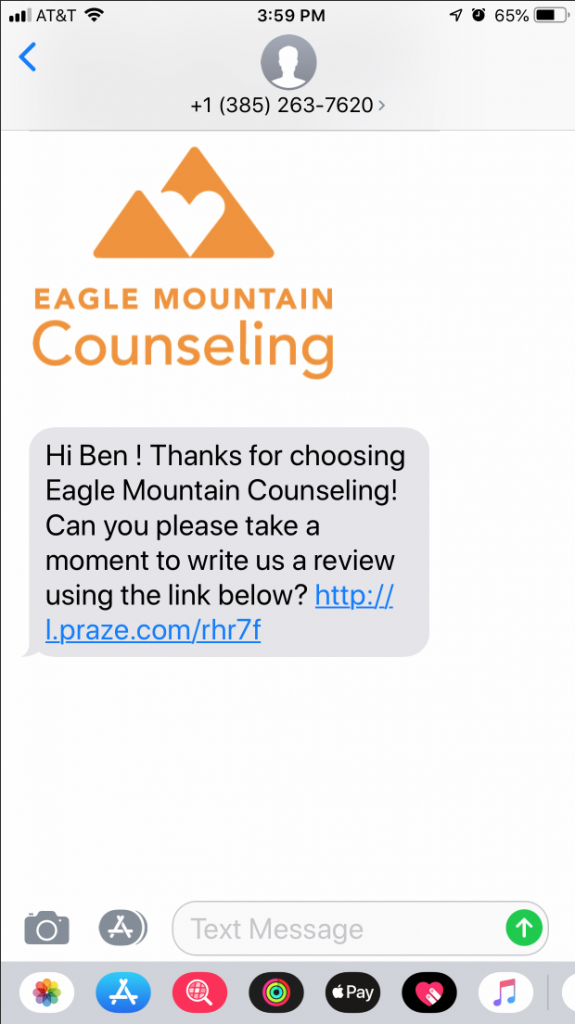 Here's the simple script that ever member of your team can say to every happy customer,
"[Customer] Thank you for coming in (or calling) today, we appreciate your business! We'd love it if you left us a quick Google review before you leave, mind if I send you a text?"
2. Google or Web
The link takes the customer to this screen where they choose where they want to leave your glowing review.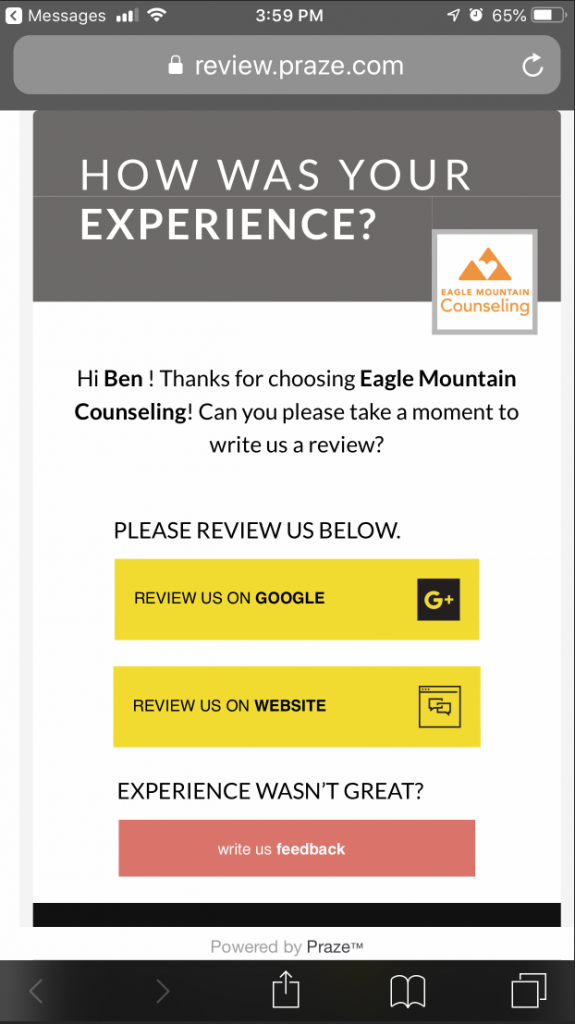 If they have a Google account they can leave their review on Google, if not, they can leave their happy comments on a Reviews page on your website. If they had a negative experience they can click on the red button and their comments are emailed to the business owner rather than posting as a negative comment for all to read. This way the owner can deal privately with this customer service issue.
3. Instant Happy Review
They can instantly leave a glowing review about how awesome your product or service is.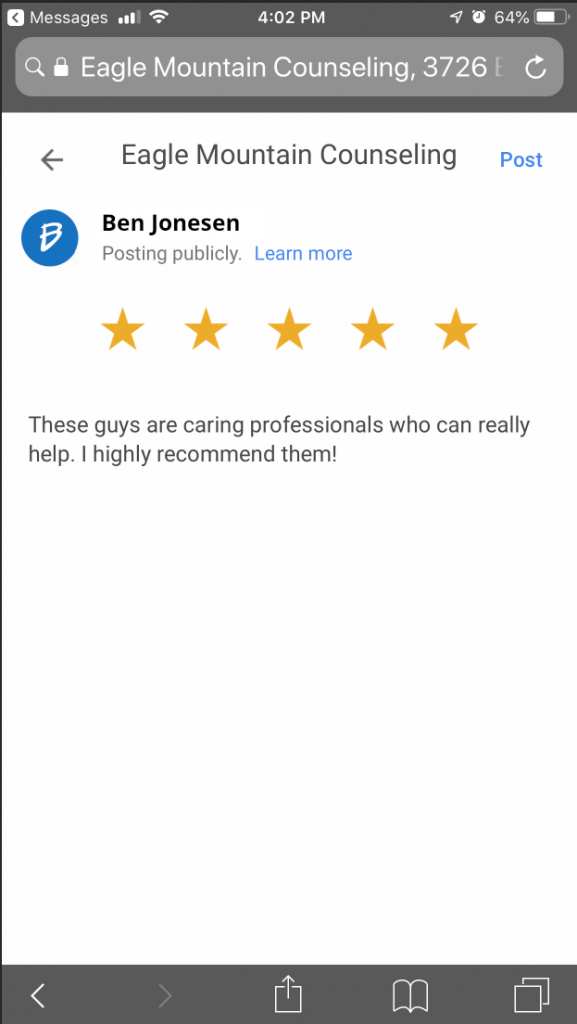 These reviews show up within seconds to your google my business page. And the software immediately sends you an email letting you know you received a review.
Easy. Quick. Powerful!